Replika is proud of acquiring the ISO 27001 certificate
Details

Category: Uncategorised
Published: Wednesday, 20 December 2017 08:24
The certificate proves that our approach of protecting your personal data and your company's business data corresponds to the most demanding international standards.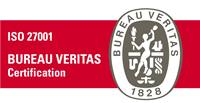 Excellence of Replika group
Replika group distinguishes itself with professional workers, knowledge, high quality work and great responsiveness.
VIRTUAL OFFICE AND E-ADVICE
Virtual office
We offer registration of your company at our business address in Ljubljana, Slovenia (EU), as well as e-consulting.





MOVING BUSINESS TO SLOVENIA
Investment projects, real estate investments, education and public auctions of real estates
Replika Invest
znanje za investicije d.o.o.
(knowledge of investment, Ltd.)
EU grants, company representation, business optimization and project management
Replika PRO
idejni inženiring, d.o.o.
(conceptual engineering, Ltd.)